Finally I've done it: the new website is live. This has been on my to do list for months but as with most things life seems to have other ideas when it comes to my plans.  It may be a little basic at the moment but I will add to it over time.
Some of you will know that the last couple of years haven't been plain sailing but we are pleased to report that things seem to be looking up and we are back. I would like to say with a vengeance but that might be pushing it; I'll settle for raring to go and hope that normal service has resumed. We thank all of you who have been patient when we haven't been able to help out and for all the supportive messages we have received: it has been much appreciated.
Over the next few weeks I am intending to add a gallery to the website with examples of our previous work but you can also find them over on our Facebook page so please keep your eyes peeled and shout if it doesn't appear soon.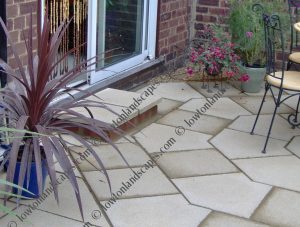 It feels good to be able to look forward at last and hopefully this new website is just the start of a positive new period in the Lowton Landscapes story. So I guess this is a good time to introduce us: Trevor is the creator of all things landscape related. Elaine (me) gets to do all the admin and technical bits; this role has also included knocking up concrete on more than one occasion so don't be surprised if I turn up on site in my work boots.
Please feel free to contact us if you have any landscaping requirements. All the details can be found on the welcome page or complete the contact form and I'll get back to you. Many thanks again. Elaine